Begin the Journey to a Christ Centered Life!
Our Discipleship Pathway  intentionally moves people forward on the most exciting adventure of their lives.  The biblically based idea of spiritual growth is a journey on which you learn the truth taught by Jesus Christ and apply it to your life.  Its truth that sets you free.  We bring this truth to life within a loving community by providing direction, guidance, teaching, and companionship to support and encourage you along the way.
The Pathway starts with our New Believer's Class which kicks off with a luncheon where you will meet our Pastor and others and get your questions answered in an informal setting.  It then progresses through 4 seminars designed to draw you into a progressively deeper relationship with Jesus.  These seminars are listed below.  Each one can be completed in a single day and they will be available on a quarterly basis.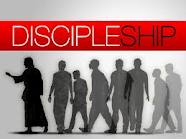 Class 101: Connecting
          Class 201: Growing
          Class 301: Serving 
          Class 401: Sharing
The final piece of the discipleship pathway is what we are calling The Bible Framework.  This is a course covering each major component of God's historic program recorded in the Bible from Genesis to Revelation.
For more information click on the link to view our Discipleship Pathway Brochure.